Return and Replacement Policy
Guarantee & Replacement Policy
You are the new parent of a plant and are responsible for its watering and care. FAILURE TO CORRECTLY WATER OR CARE FOR A PLANT NULLIFIES THE GUARANTEE.
Trees and shrubs hardy for Northern Ohio are guaranteed for six months if you plant, one year if Suncrest Gardens plants. We do not, however, guarantee: any tree or shrub that is planted in a raised pot or planter; planted in a cemetery, park or school; that receives mechanical or animal damage; that is damaged by any act of nature or; has been subjected to extreme weather conditions not typical of the northeastern Ohio area. Failure to provide correct care by the owner nullifies the guarantee. In addition, we do not guarantee: annuals, perennials, bulbs, ornamental grasses, hanging baskets, roses, tropical plants, house plants, mums, poinsettias, holiday greens, and balled living or cut Christmas trees. We also do not guarantee certain collectable trees/shrubs that can pose certain challenges to grow in our NE Ohio climate and soils. A complete list of these plants can be found at each of our checkout booths. These collector plants will also have a 'Not Guaranteed' tag on them.
Trees and shrubs that fail to survive due to viability or quality issues not related to the customer's care, will be replaced one time with a single plant of equal or lesser value. Customer will be responsible for paying the difference between the dead plant and the replacement plant if the cost of the replacement plant is more. We do not offer credits if a plant of lesser value has been chosen as the replacement. Failure to provide the proper care and maintenance, including correct watering requirements by the owner, nullifies the guarantee. If you suspect that your plant is having issues DO NOT remove it from the ground and bring it back to Suncrest. Removing your plant from the ground nullifies the guarantee. We ask that you document photos of the plant and either bring them in or text us at 330-352-7483 with the purchaser's full name and a description of the situation. Our staff will then respond with possible rescue solutions or replacement options.
Suncrest Gardens requires the purchaser to complete the purchase under their name in our point of sales system for tracking or the purchaser must present the original sales receipt to receive the guarantee. No cash refunds will be issued. Discounted or sale items are NOT guaranteed regardless of whether they are planted by customer, Suncrest Gardens, or the customer's agent.
Plants: Suncrest Gardens will accept returned plants within 7 days of sales date, providing the item has not been taken out of it's original container, is in the same condition as it was purchased, and is accompanied by the dated receipt or purchased under the customer's name in our POS system. Discounted or sale items cannot be returned.
Hardgoods/Gifts: Suncrest Gardens will accept hardgood items returned within 30 days of sale date, providing the item is in its original unopened package, is undamaged, and is accompanied by the dated sales receipt or purchased under the customer's name in our POS system. Discounted or sale items cannot be returned. Seasonal items have a separate return policy, please see store for details.
We will not accept returns on plants or products purchased and used as props for events or photo shoots.
The staff at Suncrest Gardens wants you to enjoy your plants and your shopping experience with us. Please call immediately with any concerns or questions you have about your purchase.
Thank You!
GARDEN CENTER HOURS OF OPERATION
Sunday: 10am to 5pm
Monday - Friday: 9am to 6pm
Saturday: 9am to 5pm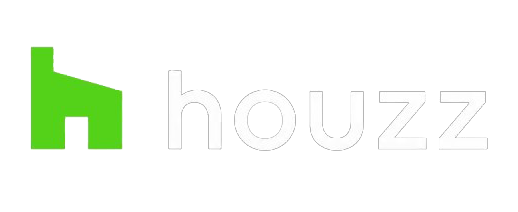 Check out our portfolio of work on HOUZZ. HOUZZ is a website connecting homeowners and home professionals with the best tools, resources and vendors.
GET INSPIRATION
Get inspiration for your projects and news from Suncrest Gardens via our social media channels and signup for our email newsletter.