We're hiring! As we continue to grow, so does the need for great people to join our team. Click on any position below to see/hide the description. To learn more about the positions available or how to apply, please contact Ashley at 330-949-8140. You can also use the online application to apply now!

Landscape Solutions Group
Field Technician
We are now hiring for a full time field technician. Basic knowledge of the landscape industry and plant material identification is a plus. In this position, you will be required to do outdoor physical labor. Valid driver's license and pre-employment drug screening required.
Maintenance Foreman/Crew Leader
We are now hiring a full time crew leader. 3-5 years' experience in the lawn maintenance contracting industry with a good working knowledge of professional landscape maintenance techniques and procedures. Ability to supervise 2-3 field technicians. Valid drivers' license and pre-employment drug screening required.
Landscape Foreman/Crew Leader
Hardscape Team
Greenscape Team
Maintenance Team
We are now hiring for a full time crew leader. 3-5 years experience in the landscape contracting industry with a good working knowledge of basic hardscape construction skills and plant material identification. Ability to supervise 2-4 field technicians. Valid driver's license and pre-employment drug screening required.
Landscape Architect Intern
At Suncrest Gardens, we are excited to expand our team and are looking for a Landscape Architect Intern who is motivated to make a difference – both with our clients and in our company. Relationships are crucial, and providing exceptional service, creativity, and inspiration is what Suncrest Landscape Architects do best!
The best part? This is a full-time PAID internship! The Landscape Architect Intern will work alongside the current Landscape Development Designers to gain industry experience in sales, planting, design-build, and AutoCAD.
We are here to help you enter the Landscape Architectural Design / Build Industry and gain useful experience to help you succeed! Come grow with us!
JOB DUTIES AND RESPONSIBILITIES:
Collaborate with Landscape Architects to gather site information.
Prepare construction documents and obtain necessary permits.
Assist with preparing client presentations including design drafts, 3D graphic models, and building material options.
Utilize AutoCAD to prepare base plans.
Offer excellent customer service skills to ensure that clients are satisfied with projects from start to finish.
Work with scheduler, suppliers, and subcontractors to establish building materials related to each job.
Review budgets and costs of projects upon completion and analyze profitability.
Work with potential and existing clients to offer relevant services and recommendations which includes estimates and design drafts.
Prospect new leads during the winter months to establish a reliable schedule for the upcoming development season.
Offer innovative suggestions and insights regarding new approaches to the Landscape Development industry.
Participate in Sales and Customer acquisition Training
WHY SUNCREST GARDENS?
Our team makes the difference, and we believe in them! Team members that care about one another and care about growing are what separates us from other companies. We want to provide our clients a great experience. The best way to do so is to take care of those responsible for putting in the time and energy to build those relationships – our team members. At Suncrest Gardens, we provide the resources to accomplish those tasks.
Over the years, based on suggestions from employees, we have implemented different benefits for our team members. Such benefits include:
Competitive salary with opportunities for commission.
Gain industry experience to become a registered Landscape Architect.
Full-time, year-round position.
Drafting tools provided.
Professional Landscape Architect experience is not required- we'll show you the ropes!
Paid vacation, clothing allowance, cellphone allowance, and mileage reimbursement.
Medical, Dental, Vision, Life Insurance, and 401(k).
Employee discount at the Suncrest Gardens Gift Shop & Garden Center.
QUALIFICATIONS & SKILLS:
Valid Driver's License
Graduate of an accredited Landscape Architect Program preferred.
Auto CAD and #D Modeling experience preferred
Must be team orientated, organized, and motivated, and eager to learn.
Portfolio of previous Landscape Design work preferred.
Loading Coordinator – 2nd Shift
This full time position will be responsible for facilitating the loading/unloading of equipment, materials, debris from landscape production vehicles and trailers. An independent, self motivated, strong communicator is required for this 2nd shift time slot.
Snow and Ice Management Plow Drivers and Crew Members
Suncrest Gardens, Inc. is a well-established organization that maintains both commercial and residential routes throughout Summit county and is looking for experienced and motivated snowplow drivers and sidewalk crew members for the winter season. We offer paid training!
Position Details:
Sidewalk crew $16-$20/hr
Plow/Salt driver $18+
Skid steer/loader operator $18+
Guaranteed wage program
Accelerated overtime pay
End of season bonuses
Requirements:
Valid driver's license preferred
Positive attitude
Reliable
Self-motivated
Previous experience operating commercial snow equipment preferred

Application
Please fill out the form below to begin the application process.
GARDEN CENTER HOURS OF OPERATION
Sunday - Monday: CLOSED
Tuesday - Saturday: 9am to 5pm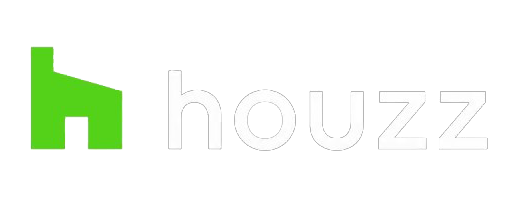 Check out our portfolio of work on HOUZZ. HOUZZ is a website connecting homeowners and home professionals with the best tools, resources and vendors.
GET INSPIRATION
Get inspiration for your projects and news from Suncrest Gardens via our social media channels and signup for our email newsletter.