Current Career Openings
We're hiring! As we continue to grow, so does the need for great people to join our team. Click on any position below to see/hide the description.
Retail Garden Center Group
The Garden Center Group is always looking for talented, passionate, plant geeks to join our amazing team. We are currently looking for part time and full time members who love people and plants. Flexible days and hours available.
Nursery Sales - Specializing in Trees, Shrubs, and Perennials used in Ohio landscaping
Eligible candidate must have an associate degree or greater in horticulture or extensive working knowledge of woody plants and perennials used in Ohio landscaping. Duties will include: customer service, unloading plant material, plant care, pricing, product display and organization. Full time, year round position available for the right individual. Part positions also available.
Landscape Solutions Group
Field Technician
We are now hiring for a full time field technician. Basic knowledge of the landscape industry and plant material identification is a plus. In this position, you will be required to do outdoor physical labor. Valid driver's license and pre-employment drug screening required.
Maintenance Foreman/Crew Leader
We are now hiring a full time crew leader. 3-5 years' experience in the lawn maintenance contracting industry with a good working knowledge of professional landscape maintenance techniques and procedures. Ability to supervise 2-3 field technicians. Valid drivers' license and pre-employment drug screening required.
Landscape Foreman/Crew Leader
Hardscape Team
Greenscape Team
Maintenance Team
We are now hiring for a full time crew leader. 3-5 years experience in the landscape contracting industry with a good working knowledge of basic hardscape construction skills and plant material identification. Ability to supervise 2-4 field technicians. Valid driver's license and pre-employment drug screening required.
Fleet Manager
POSITION SUMMARY:
The Fleet Manager facilitates the care, maintenance, and repair of all titled vehicles and trailers within the Suncrest Gardens inventory list, so as to provide safe, functional use as outlined in the operation manual.
SCHEDULE:
Monday – Friday, Saturday mornings as required, 'On-call' during Snow and Ice season. Flexibility required based on emergency repairs.
TASKS:
Complete repairs to vehicles and trailers, as repair orders process states, in a timely manner
Order, update, and stock needed parts inventory to maintain minimum levels per direction of the Director.
Maintain clean and organize shop conditions and surroundings daily.
Comply to all safety requirements in shop area pertaining to flammable fluids and tool usage.
Participate in training sessions for technician on safe operations of employment and routine maintenance procedures.
Attend all pertinent company meetings as required.
Assist in the analysis of equipment needs and the development of equipment operating systems.
Loading Coordinator – 2nd Shift
This full time position will be responsible for facilitating the loading/unloading of equipment, materials, debris from landscape production vehicles and trailers. An independent, self motivated, strong communicator is required for this 2nd shift time slot.
Snow and Ice Management Plow Drivers and Crew Members
POSITION: Snowplow Drivers and sidewalk clearing crew members
JOB SUMMARY: Suncrest is a well-established organization that maintains both commercial and residential routes throughout Summit, Portage, and Medina counties and is looking for experienced and motivated snow plow drivers and sidewalk crew members for the winter season. Sidewalk crew includes sidewalk clearing and de-icing.
JOB REQUIREMENTS:
Ability to work anytime, 7 days a week (based on weather).
Clean driving record and able to pass a drug/alcohol test.
Ability to work in cold and snow conditions.
Ability to perform manual labor for long period of time.
Apply online or at our offices (5157 Akron-Cleveland Rd Peninsula Ohio 44264)

Pre-Application
Please fill out the form below to begin the application process.
WHERE WE'RE LOCATED
5157 Akron-Cleveland Road
Peninsula, Ohio 44264
GET DIRECTIONS
Contact
Phone: 330.650.4969
Email: Email@SuncrestGardens.com
GARDEN CENTER HOURS OF OPERATION
Sunday: 10am to 5pm
Monday - Friday: 9am to 6pm
Saturday: 9am to 5pm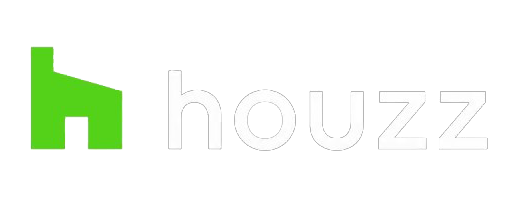 Check out our portfolio of work on HOUZZ. HOUZZ is a website connecting homeowners and home professionals with the best tools, resources and vendors.
GET INSPIRATION
Get inspiration for your projects and news from Suncrest Gardens via our social media channels and signup for our email newsletter.